WHY MEMORY FOAM ?
What the experts say…..
Memory Foam material consists of billions of open, spherical-shaped cells that are visco elastic, meaning solid with liquid properties. This visco elastic property, in addition to the foam's temperature and weight sensitivity, enable the cells to shift position and reorganize to conform to body contours. The material softens in warmer areas where the body makes the most contact with the surface, and remains firmer in cooler areas, where less contact is made. By absorbing and evenly distributing a body's weight over its surface, the material eliminates uncomfortable pressure points.
REDUCING BACK – NECK – JOINT PAIN EVERY NIGHT.
The pressure relieving properties of the TopSleep Mattress not only provides the most comfortable nights sleep, but also guarantees to help relieve and prevent back pain, aching joints and circulatory problems.
PROVIDING SUPPORT FOR THE WHOLE BODY.
The TopSleep Mattress moulds to the exact shape and position of your body giving your neck, back, shoulders and legs the proper support they need.
Your entire body is supported in the correct anatomical position, allowing your spine to have the best natural sleeping posture. Pressure is evenly distributed across the entire contact area between your body and the mattress. Used with the TopSleep Pillow, pressure relief is achieved as their anatomically correct shape provides comfortable and proper support for the vertebrae of the neck.
MEMORY FOAM USED IN HOSPITALS.
Hospitals in Britain have tested memory foam mattresses to determine the significance of the pressure relieving properties. They awarded high marks for clinical significance in the areas of comfort, ease of use and support. Memory foam mattresses are widely used in NHS Hospitals across the UK for pressure sore prevention.
REDUCING PRESSURE WHERE YOU NEED IT MOST
The conditions listed below can be caused by improper support, incorrect posture, and pressure. TopSleep Memory Mattresses provide proper support and pressure relief over the entire surface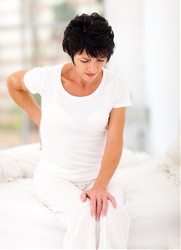 area of your body, helping to prevent and relieve these conditions.
* BACK PAIN
* HEADACHE/STIFF NECK
* FIBROSITIS
* PAINFUL HIP JOINTS
* ACHING KNEES CIRCULATORY PROBLEMS
* ARM PAINS
* SCIATICA
TopSleep Memory Mattresses and Pillows are designed to be the most comfortable and supportive sleep products you can buy. They promote comfort, enhance support and relieve the pressure that can cause pain.
RECOMMENDED BY MEDICAL PROFESSIONALS ALL OVER THE WORLD.
Medical Professionals around the globe recommend the Memory foam Products to their patients suffering from sleep difficulties, back, joint or neck pain. Our products are also recognised and recommended for use in, nursing homes and hospitals around the world as a result of their pressure relieving properties.
The TopSleep Mattress and Pillow allow the spine and joints to rest in their natural positions, causing the least possible stress on muscles and nerves.
Ordinary mattresses and pillows often cause pressure and unnatural sleeping positions, resulting in decreased circulation, numbness, pain, discomfort and poor quality of sleep.
MADE FOR USE IN SPACE MADE FOR USE IN SPACE.
Memory Foam is a high-tech comfort material originally developed by NASA for the U.S. Space Program. Thanks to its unique pressure relieving qualities the TopSleep Mattress allows your body to rest in its natural pressure free position.
WHAT DOES IT FEEL LIKE ?
When you first lie down on a TopSleep Memory Mattress it might feel a little firm. However, after a very short time your body temperature and weight changes, the TopSleep Memory Foam material, it softens and moulds to the exact contours of your body, giving you a feeling like you are floating on air.
CAN YOU PUT A VALUE ON YOUR HEALTH ?
We all spend on average of 1/3rd (One Third) of our life in bed.
If the sleeping area is not good for your body then perhaps the remaining 2/3rds (Two Thirds) of our lives are not as good as we would like.
However if the time we spend in bed is made to give our body the best rest and creating a no pressure environment, a place where we can rejuvenate each night, then it must be a necessity to have a TOPSLEEP MEMORY MATTRESS.
Have a happy healthy life – Order your TopSleep Memory Mattress Today.